eButterfly's Commitment to Fostering Inclusivity and Racial Justice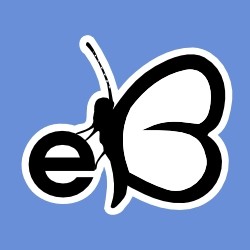 United by our passion for butterflies, eButterfly is a community where we share observations, photographs, and expertise. We also share a deep conviction that our collective experiences and observations will ultimately make the world a better place for butterflies, people, and the environment we inhabit together. 
We on the eButterfly development team believe that everyone should be able to be in nature without fear of discrimination or risk to personal safety. eButterfly provides a safe haven for anyone to share experiences, passions, expertise, and curiosity about the natural world. Unfortunately, recent events in the United States and farther afield have reminded us that enjoying and exploring the outdoors carries much greater risks for Black people like Christian Cooper, who had the police called on him while birding in Central Park, New York City and wrongly accused of threatening violence. Events like these, coupled with the needless deaths of Ahmaud Arbery, Rayshard Brooks, George Floyd, Breonna Taylor, and many other Black Americans is a stark reminder that widespread racial injustice persists. Of course, these inequities exist in other places and communities as well and shine a bright light on what we must do to make enjoying nature a much more welcoming and accessible endeavour for everyone. 
This work starts with self-reflection and acknowledgement that not all groups are able to enjoy the same experiences in nature that others do. We have listened to and learned from the experiences shared as part of #BlackBirdersWeek, organized by @BlackAFinSTEM to amplify voices from Black naturalists. We continue to learn from these voiced experiences and identify ways that eButterfly can contribute towards equal and safe access to the natural world. And, we can't do this alone. 
We need and welcome your ideas and your passion to help make watching butterflies more just and more accessible to all. We would also greatly appreciate your direct feedback, thoughts, and ideas for making eButterfly a more inclusive and diverse space. How can eButterfly better serve Black, Indigenous, People of Color (BIPOC)? Please drop us a note and let us know your thoughts and ideas. 
Meanwhile, we are taking a few first steps at eButterfly. We will craft and post community guidelines that include zero tolerance for racist language and hate speech. We consider racism to be grounds for immediate and permanent removal from eButterfly. We will share more stories and blog posts that feature traditionally marginalized butterfly enthusiasts and professional scientists with a special eye toward BIPOC. We are prioritizing our responsibility to create and foster an infrastructure where the many voices, expertise, and perspectives of butterfly enthusiasts are heard and valued. We will identify and adjust our outreach to build a more diverse, inquisitive, and joyous eButterfly community. 
We encourage the entire eButterfly community to join us in reflecting on how our individual actions can create meaningful impacts to more broadly foster diversity, access, equity, and inclusion in our passion to celebrate and explore butterflies and the natural world. We hope you will join us at Team eButterfly to make our community better. 
All butterfly enthusiasts can agree that butterflies' extraordinary diversity in appearance, behavior and ecology is what makes them special. Let's embrace diversity among ourselves and within the community we create together.
Sincerely,
Team eButterfly
Maxim Larrivée
Kent McFarland
Katy Prudic
Rodrigo Solís
Xinbao Zhang