Computer Vision: Keeping an Eye on eButterfly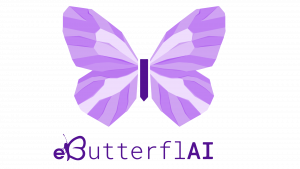 According to the World Wildlife Fund, one of the most critical threats to the world's butterfly populations is habitat destruction. But with artificial intelligence (AI), citizen scientists can now help study and better understand these creatures. With AI, new ways of observing and studying butterflies are possible.
AI can fill gaps where scientists don't have enough data, like the deep ocean or the deep past. AI uses techniques like machine learning to analyze data and make conclusions that other humans can verify. These tasks can be difficult or tedious for humans, which is where AI comes in. For example, imagine trying to write down every single plant species in an area you are exploring, or, in the case of eButterfly, to verify every single record in the eButterfly database (with almost half a million records and growing!).
eButterfly, in partnership with the Montreal Institute for Learning Algorithms (MILA), has created eButterflAI, an advanced image recognition algorithm that has learned to recognize the genus and species for most North American butterflies based on their location and image. The algorithm was trained by feeding it hundreds of thousands of butterfly pictures from several sources to help it learn to identify characteristic patterns for each species, like the bright orange spots with deep black backdrop of the Red-bordered Pixie for example. After several months of development and training, the algorithm provides outstanding performance, identifying even some cryptic species.
Our plans for eButterflAI are big! For starters, we will bring eButterflAI to Step 3 of the submission process, where, if you decide to use it, it will analyze your images and provide identification suggestions. The final decision will still be yours, of course, and other human users. We are also aiming to embed eButterflAI into our identification page, where eButterflAI will be just a click away to help you. We can even use it to examine the entire database to help double-check all eButterfly observations. Since the way the algorithm works is by identifying patterns, we will provide tools that will allow users to understand what patterns the algorithm is relying on to identify a particular species, so it can be used as a new way to learn how to identify butterflies in the field. Perhaps there are field marks that it finds that we've overlooked too! Finally, since we are in the final stages of our mobile app development, we will soon add eButterflAI to the app so you can identify your butterflies as soon as you snap a photo!
Butterfly conservation is complex because the few skilled field experts are spread out over immense areas, and citizen science has been a crucial element to ameliorate that problem. Yet, the process of identifying and vetting records gathered is slow and struggles to keep pace with the rate of new submissions.  By combining AI's strengths and passionate citizen scientists with experts, butterfly science and conservation will have more data to track populations and ranges and help solve problems.
Do you have any other ideas of how we could take advantage of this new technology? make sure to get in touch with us through the help portal or by emailing e.butterfly.help@gmail.com.