By Peter Hall, scientific and administrative advisor to eButterfly, Ottawa, Ontario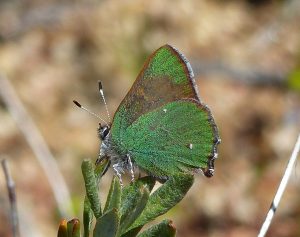 Following a wet and cool winter in Southern California, this spring created a 'super bloom' of flowering plants and a visit there also produced a super butterfly crop of observations. For three weeks, from March 14 to April 3, my wife Judy and I travelled around San Diego and Riverside Counties staying in the Colorado Desert, the Laguna Mountains and on the La Jolla coastline. 
The number and diversity of flowering plants was astounding with valleys and canyons completely carpeted in flowers of more than a hundred varieties, including chuparosa, wild heliotrope, desert dandelion and a variety of poppies, sunflowers and lupines – and that's not even to mention the large variety of cacti just starting to flower.